The iEarn protocol introduced today its native governance token called YFI. It's important to understand the project comes with no promises of returns or guarantees.
The token will allow its holders to make decisions on iEarn tokens as well as to claim rewards and fees earned by the iEarn ecosystem.
It's important to understand CRV and YFI are tokens with different purposes and utility for separate independent protocols. YFI is essentially a reward for the yPool like SNX is a reward for the sUSD pool. If you wish to learn about CRV (Curve Finance native token), please click here.
If you have provided liquidity to the Curve Y Pool, you might want to stake your LP tokens (Curve.fi ytoken) which should currently be sitting in your wallet. By doing so you will earn YFI tokens (specs are yet to be released).
If you'd like to read more about what YFI does, please refer to the launch article by clicking here as well the rest of articles about YFI on iEarn's blog here.
If you have questions about YFI, please the FAQ at the bottom of this page.
How to stake my yTokens?
Please remember this only applies if you are currently providing liquidity to the Y pool.
Visit the y pool deposit page: https://www.curve.fi/iearn/deposit
If you are connected to the wallet with your LP tokens in, a new "Stake unstaked" button should be there. Click it, approve Curve to spend your yTokens and confirm your staking transaction.
Once that's confirmed, you're all done and earning YFI and your staked share should be reflected on your profit page.
The staking contract can be found at this address:
0x0001FB050Fe7312791bF6475b96569D83F695C9f
The token address can be found at this address:
0x0bc529c00c6401aef6d220be8c6ea1667f6ad93e
---
What is the price?
You should keep in mind that according to its creator, "it has 0 financial value".
Having said that, CoinGecko has listed YFI on the below link: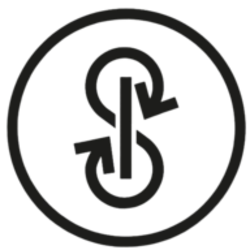 What Balancer pool can I use to earn more YFI?
This below pool can also earn you more YFI by providing liquidity to it and staking them on yearn. After providing liquidity on the below pool, you can stake your BPT tokens at this address: https://ygov.finance/
What are the risks?
There are risks involved as you do not have control over your ytokens anymore but the staking contract is the exact same as the Mintr one which has been time tested extensively.
It's been confirmed by the creator of Mintr that the contract is the exact same as the audited version Synthetix is using:
Do I still get CRV if I stake my yTokens?
Yes.
How long is the distribution period?
A total of 10,000 YFI will be distributed for a week on Curve Finance.
What is the current YFI supply?
At this stage, there are plans for three distributions of 10,000 YFI tokens which will take the supply to 30,000 YFI.
At the end of the distribution period (one week), the YFI DAO will decide on continuing distribution or keeping the the supply at 30,000.
Is it worth switching pools?
There is no guarantee the y pool will keep providing the best returns out of all the Curve pools and gas is expensive so it may not necessarily be a good idea to switch. There's also no telling what the price of YFI will be a few weeks from now.
---
If you have any other questions or need help, join our community:
Telegram https://t.me/curvefi
Twitter https://twitter.com/curvefinance
Discord: https://discord.gg/rgrfS7W